HARLEY DAVIDSON OF SCOTTSDALE
This project involved the demolition of an old dealership and new construction of a two-story dealership, making it the largest Harley Davidson dealership in the world. It features a first floor showroom space, kitchen, sound room, Spooky Fast customization booth, green screen photo booth area and a deluxe service department. The second floor includes support offices, an arcade, Club Tattoo parlor, wedding chapel, Hog Lounge, an indoor bar and patio area, as well as an exterior patio. Re-Create Companies successfully installed masonry walls, exterior stone veneer, interior thin brick veneer and exterior pavers.
Owner: Harley-Davidson of Scottsdale
Architect: K/G Architects
General Contractor: Hardison/Downey Construction, Inc.
Location: Scottsdale, AZ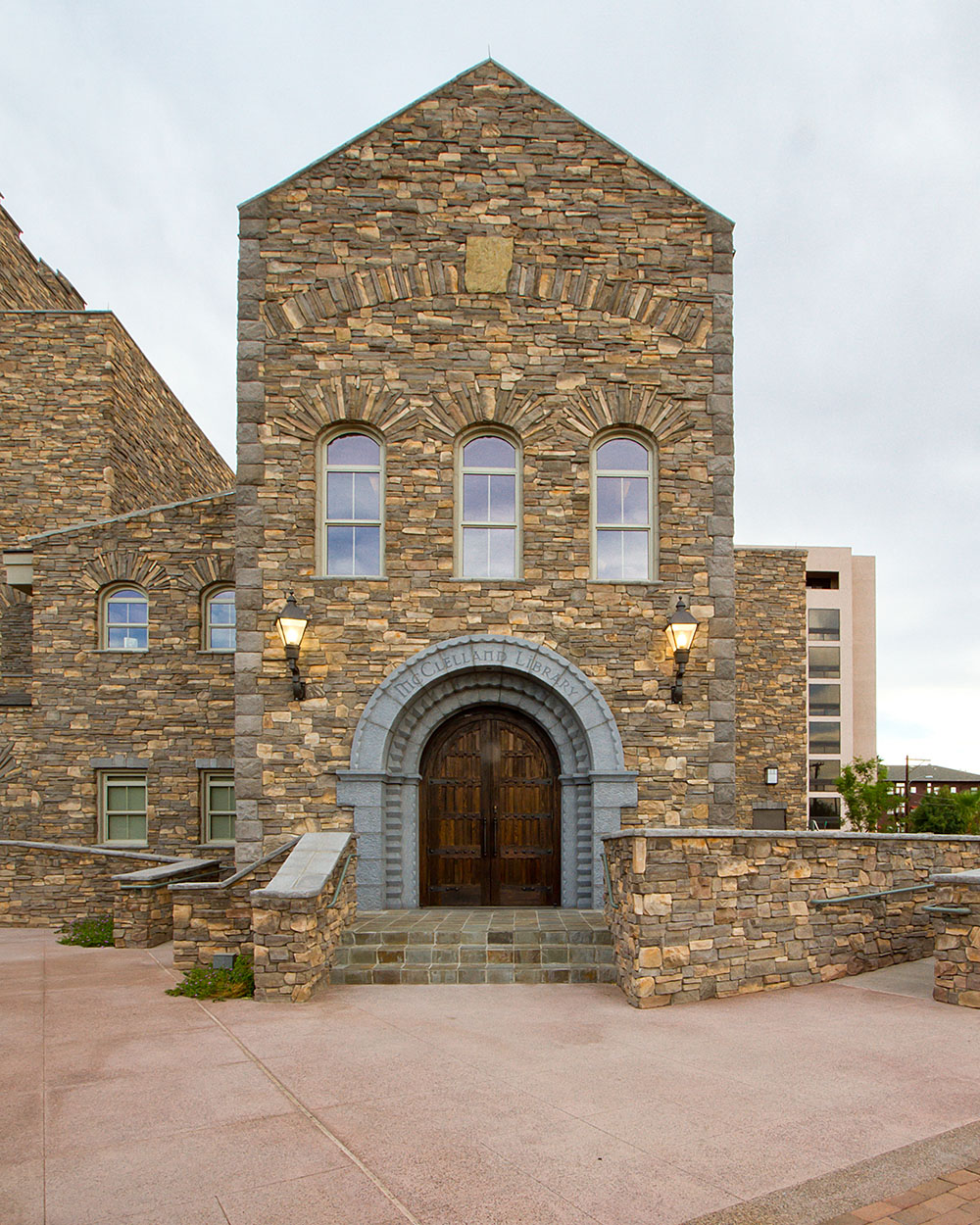 MCCLELLAND IRISH LIBRARY
Re-Create Companies was very honored to be a critical part of the McClelland Irish Library. We successfully installed over 25,000 square feet of El Dorado Stone Veneer. Stone masonry was essential to create the expression of an Irish Castle. Challenges were many, but we were successful in creating corbels, merlons and crenels, vaults, arches, quoins and battlements to resemble actual castle detailing found in Ireland. The 8.9-ton entry arch system was fabricated in Ireland by master stone mason Francis McCormack of Irish Natural Stone Products Ltd and installed by Re-Create Companies. We also installed Bluestone pavers at the exterior, engraved to memorialize those who donated to the project. The McClelland Irish Library is the realization of ancient Irish architecture using a blending of traditional and contemporary masonry.
Owner: The Irish Cultural Center
Architect: Paul Ahern
General Contractor: Double AA Builders, Ltd.
Location: Phoenix, AZ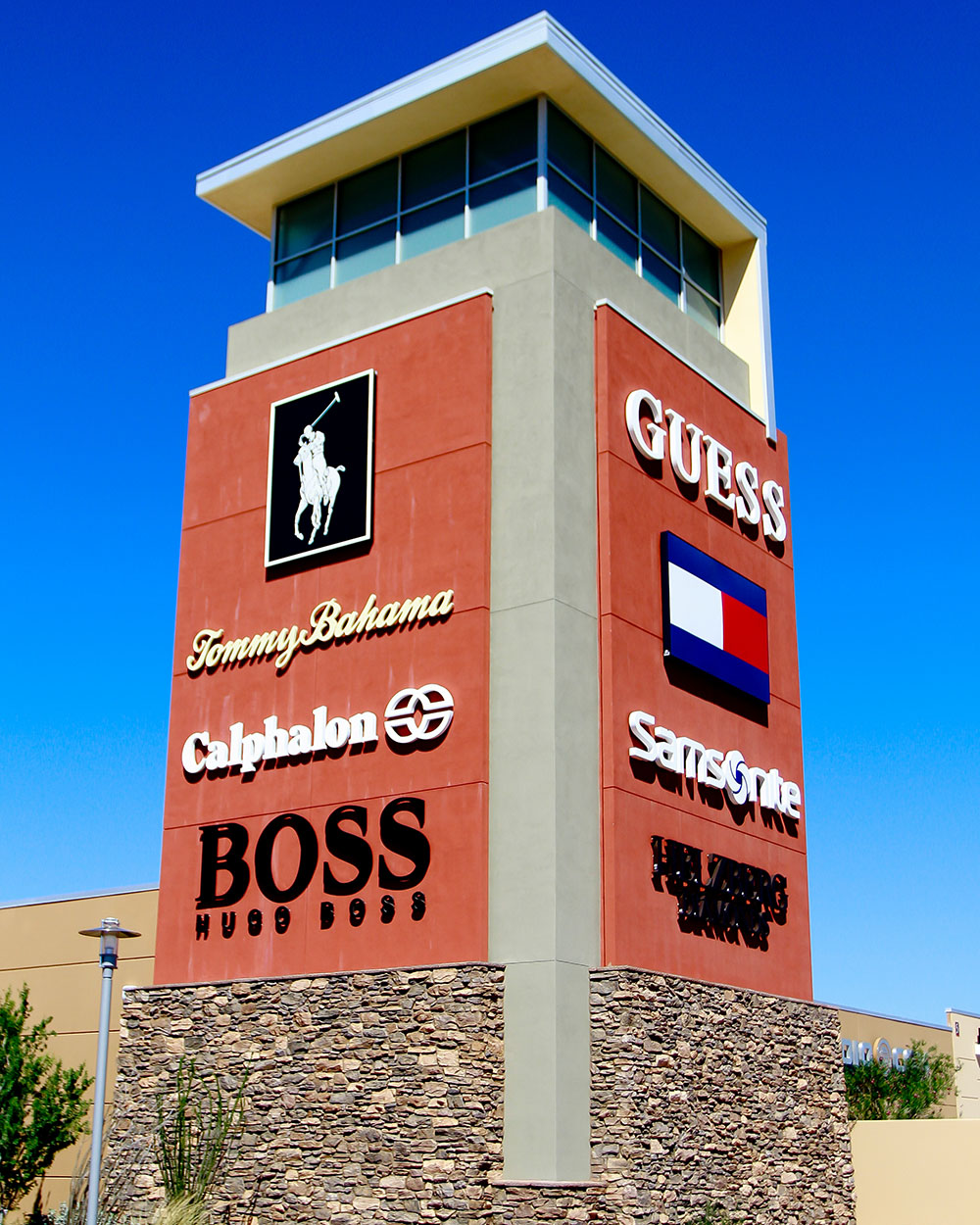 PHOENIX PREMIUM OUTLETS
This 360,000 sf upscale retail outlet sits on 43 acres and features 90 outlets in nine buildings, on land owned by the Gila River Indian Community in Chandler, AZ. We took on the challenge of installing over 80,000 sf of pavers, with over 25 different shapes, sizes and contrasting colors. We also installed over 100,000 sf of stone veneer on the various buildings throughout the project.
Owner: Simon Properties
Architect: Architects Orange
General Contractor: Kitchell
Location: Chandler, AZ